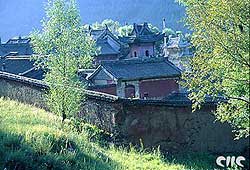 The revenue represents a 99.35 percent increase from the previous year. A total of 2.47 million people climbed the mountain in 2005, 25.81 percent more than the number in the previous year.

Wutai, in north China's Shanxi Province, is one of the five most eminent Buddhist sacred sites in the world and one of the four most prestigious Buddhist mountains in China.

Buddhism activities, including the China Wutai Mountain Buddhism Festival and the Buddhism Arts Expo in August, attracted many Buddhists and tourists, according to local authorities.

Mount Wutai is home to 47 Buddhist temples manned with approximate 3,000 Buddhist monks and nuns, more than 140,000 Buddhist statues and a large number of Buddhist classics and frescoes in its 45 ancient temples.