"And let one cultivate a boundless heart of loving kindness towards the whole world - above, below and across, unhindered, without hatred, without enmity. Whatever living beings there may be; whether weak or strong, large, medium, short or small, seen and unseen, those living near and far away, those born and yet-to-be-born; May all beings be well and happy!"                                

 - The Buddha (Discourse on Loving Kindness [Metta Sutta]) 
The pervasive nature of Buddhist teachings and how it has influenced the culture that it has touched makes for interesting observation. Whether it's a simple bow, or a chant to pay homage to the Triple Gem, the light of incense or a gentle hit on the gong, the sound, color and scent that emanates from the activity gives out different nuances and rhythmic hues.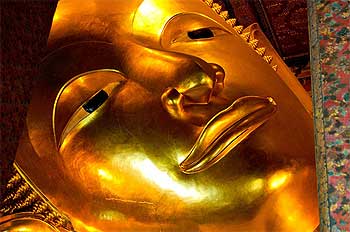 << Giant Reclining Buddha in Wat Pho, Bangkok, Thailand
The kaleidoscope of Buddhist sight and sound is diverse and enduring, yet unifying. Its message of peace and compassion traverse throughout regardless of the language spoken, lifestyle of a people and climate of a place. Moving through this unique rhythm of social impulses, the traveler discovers a rich fabric of humanity that can only be found in Buddhism.
Thai Buddhists paying homage to Monks and Buddha images in their wats (temples) may say something about their culture, against that of Zen practitioners sitting silently against the backdrop of a cold winter in Kyoto, Japan. Or how the folk dancing lama from a gompa (monastery) in Ladakh's Himalaya regions can have any common interest with the Perahera procession in Sri Lanka. And yet while they may be culturally and geographically apart, what binds them together is glue of Buddha's Dharma – the spiritual manual that guides and purifies.
And it is through this prism that Buddhist Travel was conceived. As the spin-off from Buddhist Channel (www.BuddhistChannel.tv), Buddhist Travel aims to cover all Buddhist destinations found on this globe. Instead of being a publisher and trying to get as much primary and secondary sources to populate content on the website, we will try to do things differently.
Using the latest in Web technologies, Buddhist Travel aims to get community involvement in feeding information about recommended sites and the do's and don'ts as much as possible. Apart from leveraging on tools like Flickr, Google Map, Wikimapia, Wikitravel, and Social Media Buddhist Travel will also have an Electronic Calendar and a Virtual Tourist Reporter. With these tools in place, we wish to allow you – the traveler – to share your unique Buddhist experience with others and tell your story as your "aggregates" encounter them.
More than just describing places and what to see, Buddhist Travel would like to see more cross cultural exchanges, and hopefully some "loving kindness" will rubbed off with whoever you meet, far or near, large or small, in the spirit of the Metta Sutta.
In the first phase of development, Buddhist Travel have listed more than 300 sites, holy places, religious buildings, religious artifacts, and pilgrimage destinations in mainly Asian countries. The sites are arranged by category and country and are searchable. Phase two will move on to non-Asian countries, such as Europe and North America.
We will try, resource permitting, to provide some basic explanation on Dharma terms and teachings to augment the description of a place or activity. With this facility, we hope to help you obtain a better understanding how Buddhist influence played a role in the place's history and its social and cultural development.
This website is marked as Beta Version 1.0, and will be continually expanding, so we would encourage you check back often to see what's new or subscribe to an RSS feed.
Who's Who in Buddhistravel.com
Lim Kooi Fong
Founder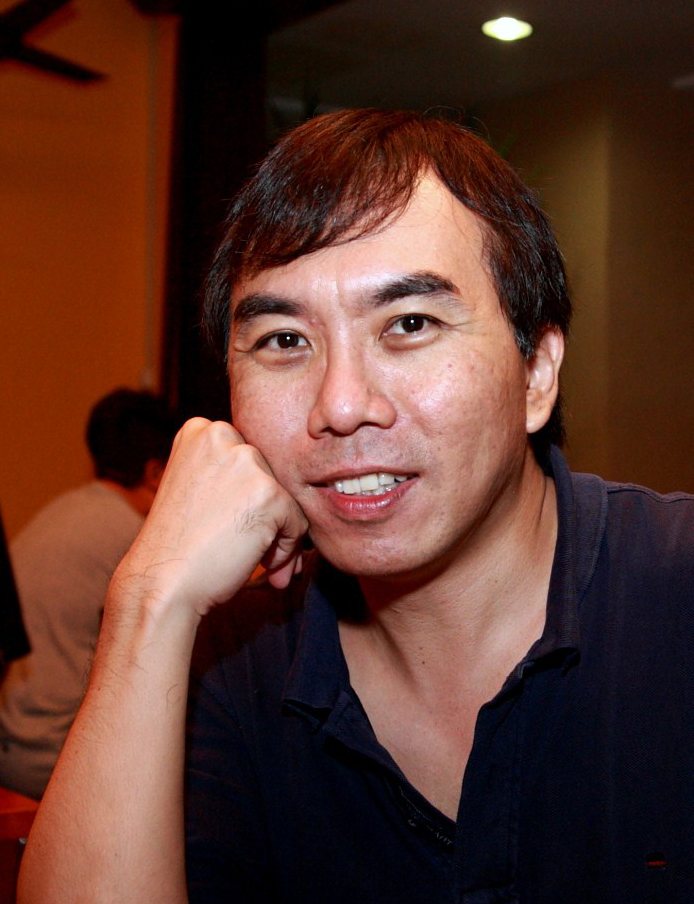 Lim Kooi Fong is Founder and Owner of Buddhistravel.com. He is also the Founder and Managing Editor of The Buddhist Channel (buddhistchannel.tv). Graduated with a degree in Business Administration from the National University of Malaysia in 1989, he founded his internet based business in 1998.
He pioneered the application of internet tools in the promotion of Buddhism on a global scale and the promotion of Buddhist ethics and values in internet based projects.
Lim is a well known speaker in South East Asia promoting Buddhist Tourism and Mindful Journalism, working closely with NGOs, government agencies and Buddhist organizations in these areas.
 
Jaffee Yee
Panelist - International Adviser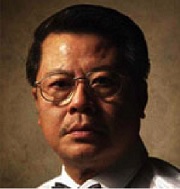 Jaffee Yee is a media, art and travel marketing consultant and a veteran award-winning publisher.  

He was born in George Town, Penang and a permanent resident of Hong Kong where he was formerly based as the regional marketing manager of US publishing and media giants, McGraw-Hill and CBS International Publishing, (a division of CBS Inc., New York).  

After moving his base to Bangkok in 1984, Yee published his first book "Thailand from the Air" with hundreds of aerial photographs taken by the late celebrated photographer Luca Tettoni Invernizzi.  The book was a stunning success and effectively promoted some of Thailand's most beautiful and scenic spots such as Phi Phi Island that was relatively unknown at that time.

In 2011, he launched "The BEST of CHIANG RAI", a premium coffee table book and "Mekong Travel", a bilingual travel magazine in Chinese and English to promote tourism of the Greater Mekong Subregion (GMS).  He also edited the map: "The Mekong River: from Source to Sea" published by Odyssey Hong Kong.  And in 2013, he successfully launched a premium Chinese travel magazine "NiHao"<你好> followed by "Mekong Business & Travel" in Phnom Penh during PATA Travel Mart September 2014, "Chiang Rai From The Air" in October 2016 and "The BEST of MYANMAR" in December 2017.

Besides English, he speaks Mandarin, Cantonese (Hong Kong), Fujian (Taiwan), Malay/Indonesian and Thai with a good working knowledge of Japanese and Korean.

Jaffee Yee is currently the Publisher and Editor-in-Chief of "NiHao" 你好, a premier Chinese magazine on high end travel for Thailand and the Greater Mekong Subregion, published by Knowledge Media Group Thailand.  He is also the Chairman of PATA Chiang Rai chapter -
https://www.pata.org/chapters/pata-chiang-rai-chapter/
https://www.facebook.com/PATACR/
Professor Datuk Seri Dr Victor Wee
Panelist - International Adviser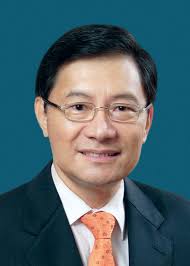 Datuk Seri Victor Wee is currently Professor at Taylor's University in the Faculty of Hospitality, Food, and Leisure Management. He had previously served as Secretary General of Ministry of Tourism (2004-2008) and Chairman of Tourism Malaysia (2009-2013).

He ran Malaysia's most successful tourism campaign, Visit Malaysia Year 2007 and led the formulation of Malaysia's tourism transformational program for 2010-2020.

At the international level, he chaired the Programme and Budget Committee of World Tourism Organisation (UNWTO) during 2008-2013 and had gone on consultancy assignments for UNWTO. He was a member of an international team to formulate the blueprint for ASEAN 2025.

He is the President of Buddhist Gem Fellowship and Honorary Secretary of the International Buddhist Confederation based in New Delhi.

He holds a Bachelor degree in Economics from University of Malaya, Master of Arts from Brown University, U.S.A. and Ph.D. in Economics from Bristol University, United Kingdom.